IPCC criticised for barring press and public from disciplinary hearing of six Met officers over death of Olaseni Lewis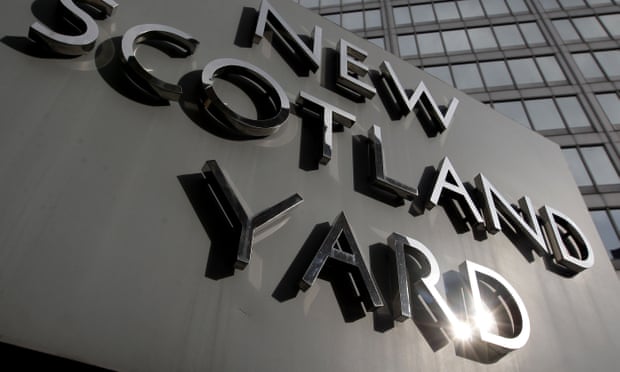 A disciplinary hearing of six police officers who have been accused of gross misconduct over the death of a 23-year-old man who died after a prolonged period of restraint seven years ago will begin in secret on Monday.
The decision to hold the IPCC hearing without press or public in attendance takes advantage of a loophole in misconduct regulations and has been sharply criticised by the parents of the victim, Olaseni Lewis.
Aji and Conrad Lewis said it was a "matter of utter shame for the IPCC, serving only to erode our confidence in that organisation or, indeed, in the police".
New regulations implemented by Theresa May in 2015 require police misconduct hearings to be held in public, although exceptions can be made. However, because Lewis died in September 2010, this one is being held with the press and public excluded, although his family will be able to attend.
Lewis's death came three days after he was subjected to two periods of restraint by police lasting more than 30 minutes, while in the care of Bethlem Royal hospital in south London.He had been taken to the hospital by his parents after an episode of mental ill health that started over the August bank holiday weekend. He had had no history of violence or mental illness. 
In May an inquest jury concluded that excessive force had contributed to his death. The jury identified a series of failures by police and medical staff, saying: "The excessive force, pain compliance techniques and multiple mechanical restraints were disproportionate and unreasonable. On the balance of probability, this contributed to the cause of death."
Police failed to act in accordance with their training and recognise his acute behavioural disorder as a medical emergency, the jury added.
Justifying its decision, the IPCC said: "There is a legal presumption that this hearing should be held in private, as it predates new laws requiring the vast majority of gross misconduct proceedings to be held in public."
The decision to hold the disciplinary hearing in private was taken in August by the IPCC commissioner Cindy Butts.
She acknowledged that "the facts of this case are undoubtedly grave", but added that the issues were complex. She said the officers and hospital staff had been faced with very difficult circumstances. "It is also clear that the officers are not accused of wilful mistreatment, but rather a series of very serious failures to follow their guidance and training on dealing with situations of this nature."
The Metropolitan police officers could be dismissed if the accusation of gross misconduct is upheld at the end of the hearing, which is expected to last a month. They are Simon Smith, Michael Aldridge, Stephen Boyle, Laura Curran, James Smith and Ian Simpson.
May took a personal interest in the case while she was home secretary. She ordered a key report into deaths in police custody after meeting the families of Lewis and another man.
Deborah Coles, the director of Inquest, which campaigns for the families of people who have died after contact with the police, said the secrecy was "misguided". "This is a case of significant public interest and the process for holding police to account must be an open and transparent one. Justice cannot be served behind closed doors."
SaveSave